Gosforth Lodge No. 1664, which meets at Cramlington Masonic Building, have been very busy over the last few weeks supporting local charities and community support organisations.
Although only 10 in number, they have provided £15000 to assist the relief effort for those most in need due to the current Covid 19 situation.
The charities that they have been assisting are:
Age UK Gateshead, community scheme – These are volunteers who are preparing food and delivering to the vulnerable and needy so they can have a home cooked meal. They are also making up essential food packages and activity packs for children who are in low income households. The areas they cover are Newcastle East and West plus central Gateshead and all areas up to Washington
Howdon Hub – This is another community based charity who are providing both practical support in the form of food and essential goods deliveries to those people who have fallen through the government net and are finding themselves in financial hardship, unable to navigate the state benefit system as well as cope with their daily life.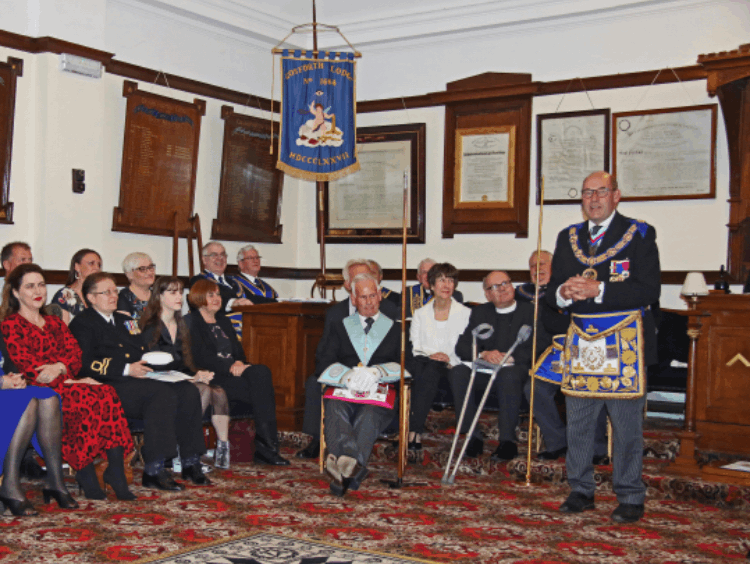 Hamsterley Community Initiative – This is being driven by volunteers within the village and cooking mostly being done by Si King. The aim is to deliver a hot meal to all elderly residents who have no one else to look in on them or keep them in contact with the outside world.
Hospitality Action North East – They supply practical help and assistance to those low paid workers from the hospitality industry who have not only found themselves out of work but some have also lost their accommodation with the closure of hotels.
The People's Kitchen, Newcastle – They provide hot meals and food parcels for the needy and homeless within Newcastle and the surrounding area's.
Great North Air Ambulance – Require funds for their enlarged efforts due to the Covid 19 Virus.
St Oswalds Hospice Gosforth- They had a special need for funds to keep the Hospice going. They are suffering from an extremely serious drop in donation and funds including all their charity shops being closed.
This isn't the first time that Gosforth Lodge have given big to charity. Last March they donated a cheque for £10250 to the Northumberland Masonic Charitable Association and their total donations to the 2020 Festival currently stand at £36500.
Last year they also donated the following amounts to other worthy charities:
| | |
| --- | --- |
| 363 Military Charity for the Wounded and Bereaved | £2000 |
| Father Dermott Mercy Project for the Homeless | £1500 |
| Great North Air Ambulance | £1000 |
| Guide Dogs for the Blind | £1000 |
| Marie Curie Cancer Care  | £1000 |
| Masonic Samaritan's Trust | £2000 |
| Mind North East | £1000 |
| Newcastle Motor Neurone Disease | £1000 |
| Out of sight  | £500 |
| Princes Trust | £1000 |
| RVI Breast Cancer Research | £500 |
| Scarborough Court | £1000 |
| Scott House (family relief) | £1000 |
| St Josephs Lourdes fund  (sick children) | £500 |
| St Oswald's Hospice | £2000 |
| TLC appeal | £2000 |
| World Transplant Games | £1000 |
This article was kindly donated by W.Bro Jim Campbell, the Worshipful Master of Gosforth Lodge.
The Provincial Communications Team congratulate Jim and the rest of the brethren at Gosforth Lodge for their sterling charitable work.
To find out more about the generosity of Northumberland Freemasons head over to https://northumberlandmasons.org.uk/news/
Have you got a good news story or an event to promote? Contact our Communications Team direct at news@northumberlandmasons.org.uk or social media pages, where a member of the team will get back to you.