Welcome to all new Freshers this year! Discover more about our university scheme for students interested in Freemasonry
Freemasonry provides a unique environment for people from all backgrounds to make lasting friendships, learn skills, achieve their potential and above all, have fun.
Freemasonry prides itself on its transparency.  Not only are Freemasons free to acknowledge their membership, they are encouraged to do so. Ask one today about Freemasonry.
Freemasons make a major contribution to society through their own charities as well as through donations to community and UK charities. Freemasons are very active in thier local community.
Provincial Grand Stewards Lodge of Northumberland No. 9981
Save the date for our 2020 Festival Banquet which will be held at the Grand Hotel, Gosforth Park.
Freemasonry means different things to each of those who join. For some, it's about making new friends and acquaintances. For others it's about being able to help deserving causes – making a contribution to family and society. For most, it is all about having fun.
One of the amazing aspects of Freemasonry, is that it brings together people of good character, irrespective of their different religious, ethnic or social backgrounds. Freemasons shape themselves around five core principles.
Integrity
We say what we mean and we keep our promises.
Kindness
Whilst our families come first, we believe in playing a key role in our local communities, giving time and money to charitable ventures.
Tolerance
We respect the opinions of others and behave with understanding towards them.
Fairness
We treat everyone as equals – we listen to others, explore any differences and look for common ground.
Honesty
We pride ourselves on openness, about what being a Freemason means to us.
Whether you're at university, working or retired, Freemasonry has something very special and unique to offer you and if you haven't heard, there's no secret about how to join. Simply click the button below, complete the form and we'll tell you all about Freemasonry.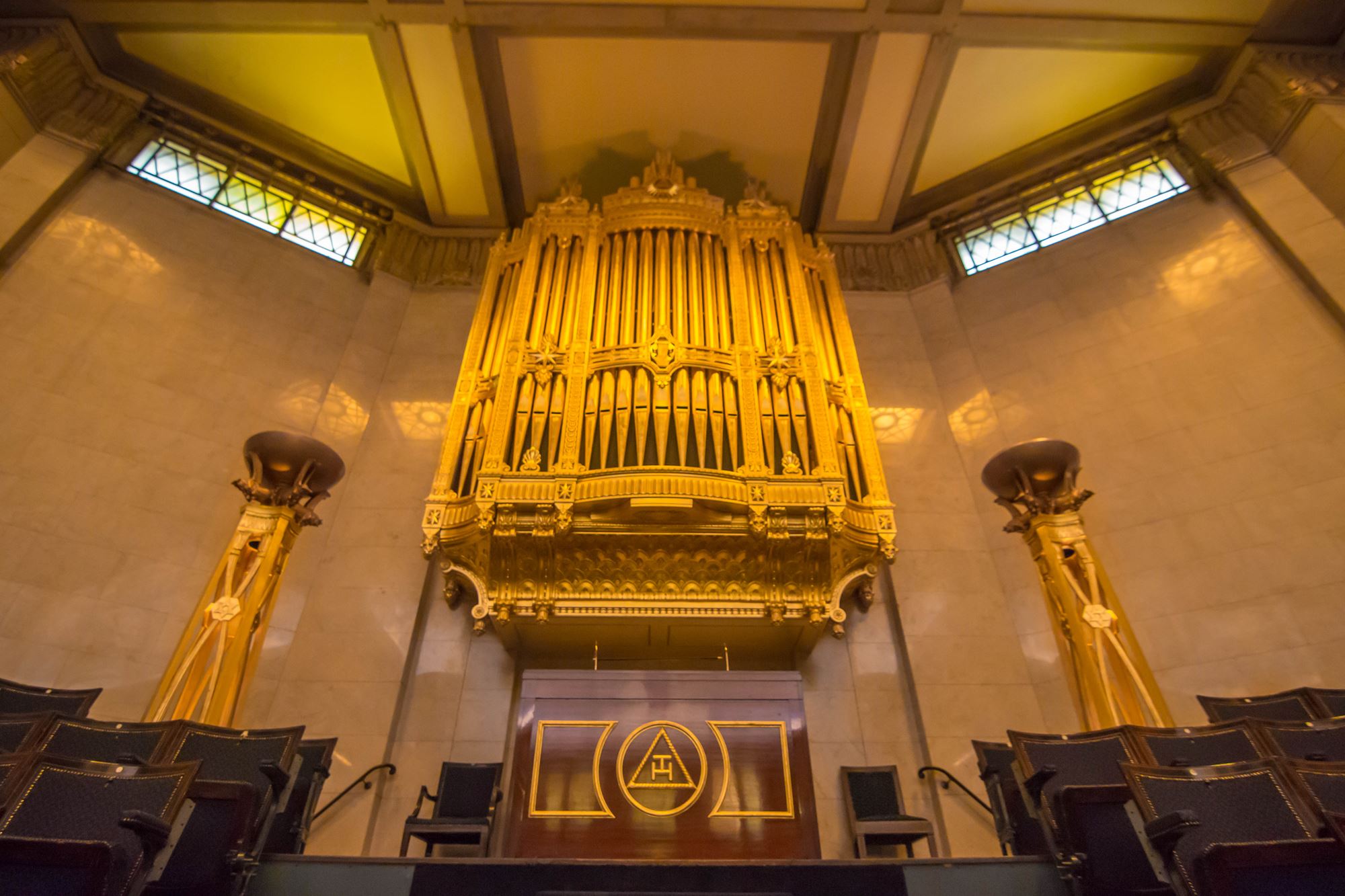 Freemasons are organising their first virtual Organ Concert, to take place on 9 December at 7pm. The event aims to showcase the magnificent Willis Pipe
Today we should have all been gathered at Gosforth Race Course for the Annual Meeting of Provincial Grand Lodge, unfortunately, due to compliance with Covid-19