The Intendant-General for the Red Cross of Constantine Division of Northumberland, R.Ill. Kt. Michael Daws, accompanied by Deputy Intendant-General, Ill.Kt. Christopher Allan and Divisional Recorder Robert Harrison recently attended the Great North Children's Hospital, Royal Victoria Hospital, Newcastle upon Tyne. 
They were met by Ms. Jane Melvin, Directorate Manager of Children's Services and other members of staff who were presented with a cheque to the value of £2,500.00 from the Grand Sovereigns Care for Children's Fund. The three guests were then given a guided tour of the unit by staff members of the facility.
Although being a new hospital with "state of art" medical equipment, the staff were keen to improve and "soften" the children's waiting area, and in particular, to create a child friendly sensory space. The money donated to the hospital will help create this space.
This donation and presentation followed similar presentations in recent years to the children's care facilities at the St. Oswald Hospice and also, to the Children's special Heart Unit at the Freeman Hospital.
If you are a member of Royal Arch Chapter then this wonderful order of the Red Cross of Constantine and the Orders of the Holy Sepulchre and of St John the Evangelist is open to you.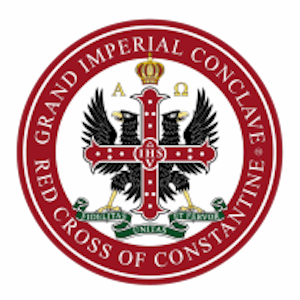 If you haven't taken that important next step in your masonic journey by joining the Royal Arch Chapter