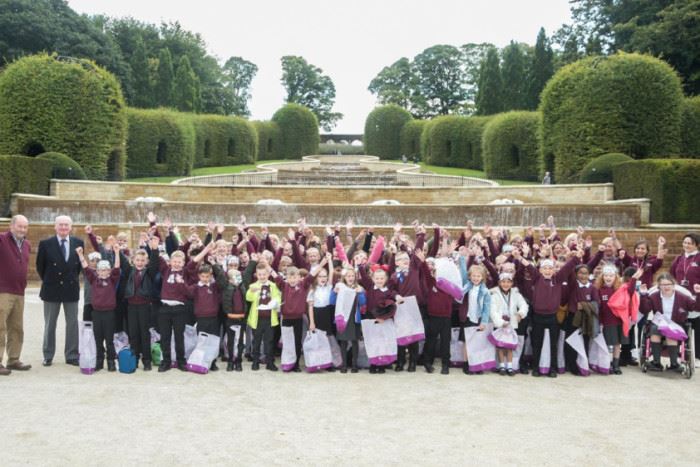 The initiative hosted by Masonic Charity, Teddies for Loving Care (TLC) saw more than 200 children from schools in Newcastle, Morpeth, Berwick, Hexham, Alnwick and Cramlington enjoy a teddy bear trail, a picnic box, entertainment by colourful fairy tale characters and of course the obligatory teddy bear was given to every child.
The teddy bears picnic was coordinated by freemason Dennis Frazer assisted by several members of Masonic Lodges and Northumberland Scouts who turned out to ensure the event was a success.
"It's been a great day for the children with fine weather and lots of fun. We've given each child a teddy as a reminder of their day out, "said Dennis.
"The event highlighted the fact that Freemasons have donated more than two million bears to children who are attending hospitals and A&E units. Medical staff use the bears to befriend the children, to reward them for being brave and in some cases to demonstrate what they are going to do. It's a great charity doing a lot of good work and it's great to show the people of Northumberland what we do."
The schools that attended were Barndale School, Alnwick, Lowick First School – Berwick, Shanklea Primary School – Cramlington, Hexham Priory School – Hexham, Collingwood School & Media Art College – Morpeth and Hadrian School – Newcastle