Last Tuesday, at the meeting of St Nicholas Lodge No 1676 at Newcastle East Masonic Building, where a 60 Year Certificate was also presented to W. Bro Alan Eadie, one of the Past Masters, W. Bro Ian Richardson presented W. Bro Alasdair Watson, Assistant Provincial Grand Master, with a cheque for £2,500 in favour of the TLC on behalf of The North East Marathon Club.
Ian, who is one of the founders and the current Treasurer of The North East Marathon Club, said "We have a charity event once a year, where the club pay all the costs of putting on the event, and all of the entry fees which we receive go to charity.
I suggested, and the committee agreed, that TLC would be this year's charity."
The event was a non-competitive run on Newcastle Town Moor, where participants could run as little or as much as they wanted in up to 6 hours, on 5k laps.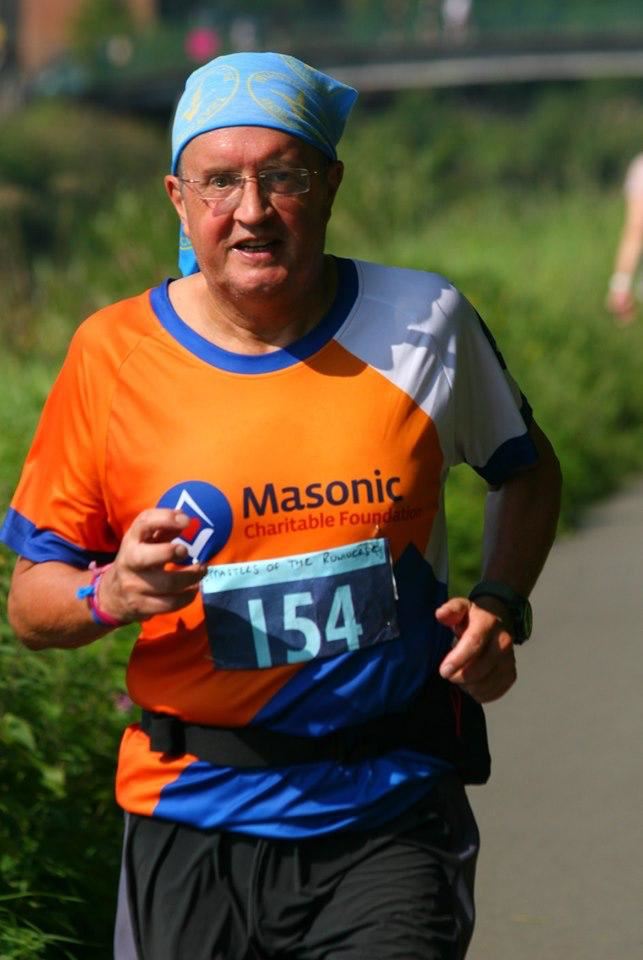 On this occasion there were a record number of entries, totalling 150, which is how the donation of £2500 was generated.
Ian also advised us that on a personal note, he managed to sneak under 4 hours for the marathon distance, which is the first time he'd achieved that mile stone since April 2019.
This article was kindly provided by W.Bro Ian Richardson
The Provincial Communications Team thank both Ian and The North East Marathon Club for their very kind donation and congratulate Ian personally on his enviable marathon time. We wish you many more years of happy running.
Find out more about the TLC and the works they do at:-
http://www.tlcappeal.org
Have you got a good news story? Contact us direct, via the Provincial website or social media pages, where one of the team will get back to you.