Northumberland Freemasons were on the 'button' when they made a charitable donation to Stewart Pimblett, one of the founder members of the Northern Ice Wheelchair Curling Team, which is celebrating its 10th anniversary this year.
The trustees of the Richard Henry Holmes Benevolent Fund awarded £1000 to assist Stewart, who also helped set up the England team 5 years ago, with his training costs and speciality thermal clothing, due to the time he spends on the ice.
Being a member of the national squad requires Stewart to undertake extensive travel as all training sessions take place in Dumfries, a 200 mile round trip, on a weekly basis, for 2 to 3 days at a time. He has also recently competed in Lohja, Finland, at the World B Wheelchair Curling Championships.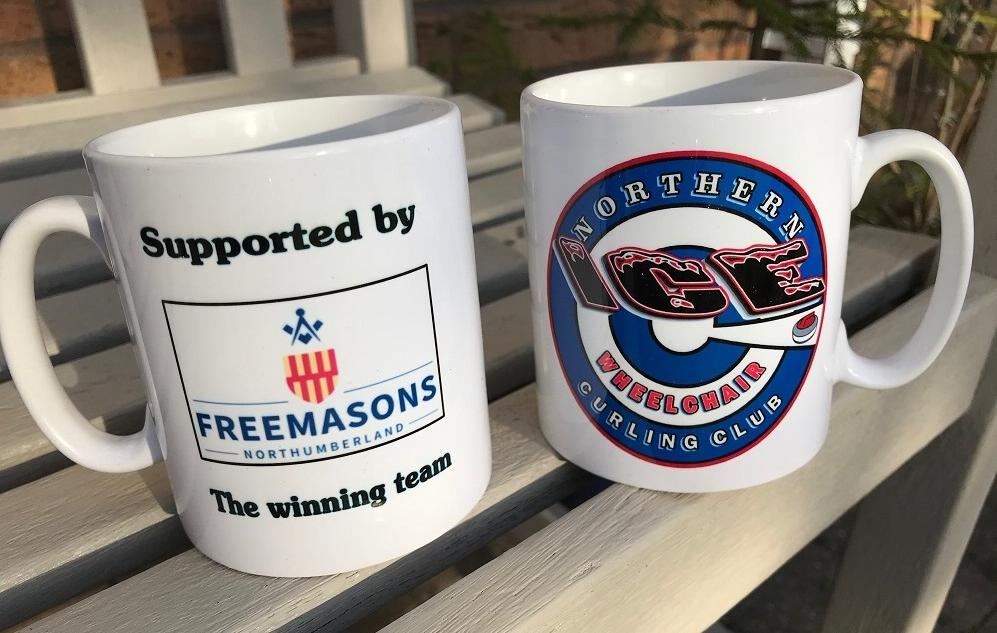 This is by no means Stewart's first foray into sport at the highest level. He has been involved in elite level wheelchair sports for almost 30 years, having played wheelchair basketball at junior, domestic and European club level. He was also a Great Britain international as well as a serving board member of the Great Britain Wheelchair Basketball Association between 2009 and 2013.
The Provincial Communications Team wishes Stewart all the best with following his dream of continuing to compete at the highest level.
To find out more about Northern Ice Wheelchair Curling Team visit them at:-https://northernice.teamapp.com/
On Facebook at Northern Ice Wheelchair Curling Team or on Twitter @curling_ice.
To find out more about the generosity of Northumberland Freemasons head over to https://northumberlandmasons.org.uk/news/
Have you got a good news story or an event to promote? Contact our Communications Team direct at news@northumberlandmasons.org.uk or social media pages, where a member of the team will get back to you.